Registration

Online Bank Transfer Information: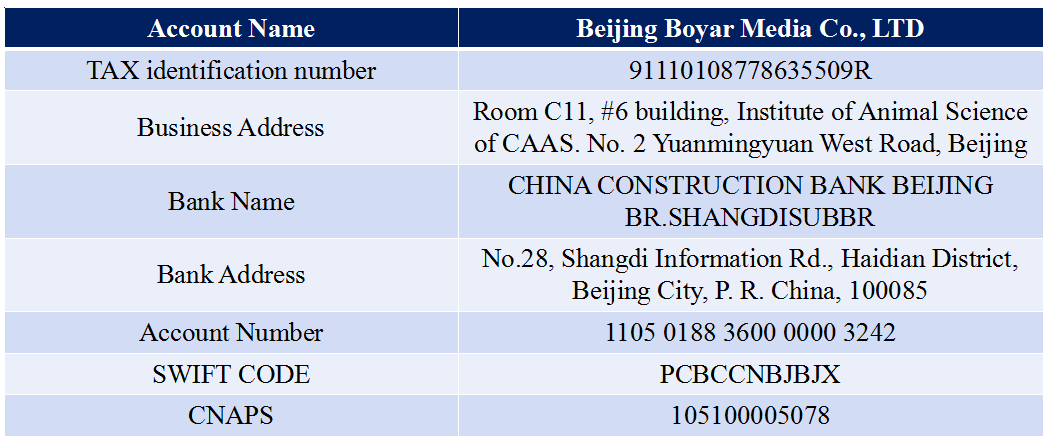 NOTE:
Please write "CHRO+Registration Number" in Memo/Addendum
Payment Process and Invoice
· Please add Remittance Receipt or Transfer Documents when choose the bank transfer· If you have problem to upload the document, please send you bank transfer prove, payment amount, registration number, name and affination to the email address meeting@boyar.cn· The bank transfer process may take 5-10 working days. We will follow up the process and send the invoice within 20 working days.

Accepted payment methods
· Online payment (credit card)
· Bank transfer
Queries/ Enquiries
We would be more than happy to help with any queries you have on the registration process,social events or general information. Please contact us by email: chro_21st@foxmail.com.
Please Note:
By attending CHRO 2022 you have consented to photography, audio recording, video recording and its/their release, publication, exhibition, or reproduction to be used for news, web casts, promotional purposes, advertising, inclusion on websites, social media, or any other purpose by CHRO 2022, its sponsors/exhibitors and its affiliates and representatives. Images, photos and/or videos may be used to promote similar events in the future.